Today, as we all know, is the official day of Thanksgiving, the day set apart for the specific purpose of giving thanks. Oh how very much we have to be thankful for! Yes, life is filled with many difficulties, confusions sometimes, and even pain. When we look only at the trials and difficulties, life seems difficult to bear at times. But when we look up and focus on our loving Father who is Faithful and True, and begin to look around us and see all of the ways that we have been truly blessed, counting our blessings, naming them one by one, how can our hearts not be filled with joy and thanksgiving to Him who has richly given us all things?!
"I am reminded that God is my Father still, that He does have a purpose for me, and that nothing is useless in the fulfillment of that purpose- if I'll trust Him for it and submit to the lessons." ~Elisabeth Elliot
So here's a thought to ponder on...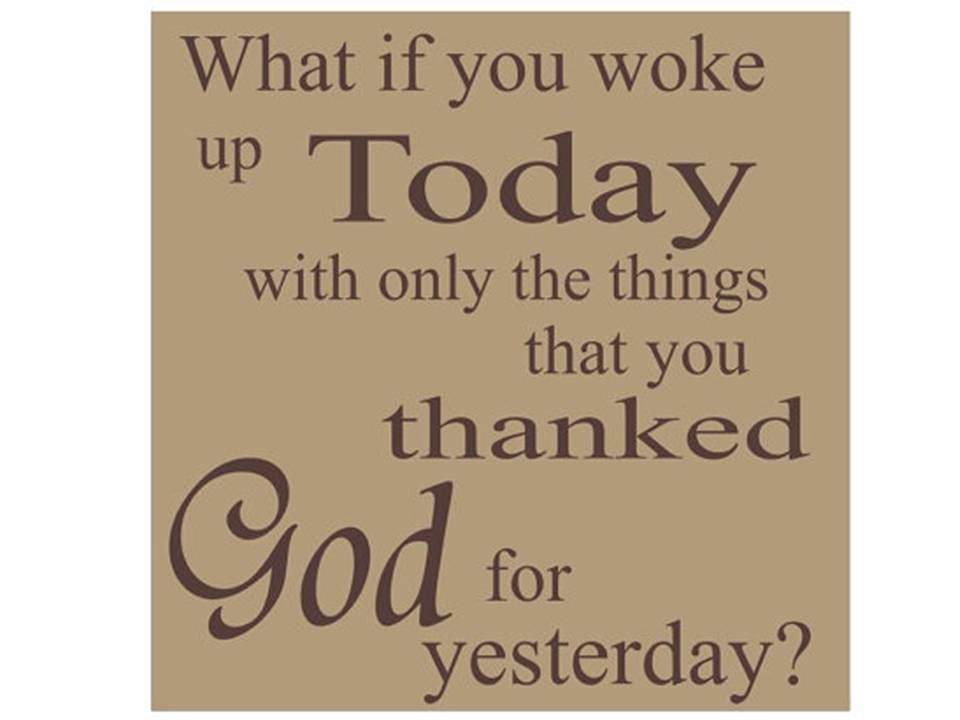 We live in a day and age where everyone thinks they deserve something and certainly more than they have. But...
What about you?
Do you and I see how blessed we are? How much God has given us? In the midst of holiday shopping, family gatherings and football; take the time this Thanksgiving to stop and count your blessings. Thank God for the many things that you have to be thankful for. Above all, thank Him for the love that He has bestowed upon us in sending His Son, Jesus Christ, that each person might receive the free gift of salvation to those that believe on Him as Lord and Savior.
"Wherefore Jesus also, that He might sanctify the people with His own blood, suffered...Let us go forth therefore unto Him...By Him therefore let us offer the sacrifice of praise to God continually, that is, the fruit of our lips giving thanks to Him name." ~Hebrews 13:12-13,15
~Breanna for the Alexander Family